It's Not Just a Class, it's a Career With Marquis Companies
Free 6-week Class and $18/hr Starting Wage* as a CNA once Graduated
Do you work in the service industry, but are looking for a more gratifying profession? Or have you been thinking about jumping into a career in healthcare, but don't have any experience? The Nursing Assistant training class may just be the perfect opportunity for you to grow your skills, provide compassionate care, and make a difference in seniors' lives.
At Marquis Companies, we're way ahead of the game in getting life back to normal in our senior care facilities. We have vaccinated an average of 82% of staff and 90% of our residents, compared to the CDC average (38% staff, 78% staff).
As a result, our facilities are very exciting places to work, and we'd love for you to join us.
What you'll receive as a new CNA team member:

$18/hr Starting Salary Wage*
This competitive compensation is way above the minimum wage in Oregon.
Get a COVID-19 vaccination before any other long term care facility.
Marquis provides a Level 1 Nursing Assistant Training for people interested in careers as a Certified Nursing Assistant (CNA). We train people that are passionate and committed about pursuing a career in the long-term care industry.
Jumpstarting your career as a CNA is a big commitment, but we believe it should not be a financial burden. Marquis is dedicated to providing employees everything they need to apply, attend, and maintain their certification, completely free of charge.

It takes a lot of hard work and dedication to become a Certified Nursing Assistant (CNA); we want to help you get there.
Step 1: Meet Eligibility Requirements
Provide legal documentation establishing your identity and eligibility to be legally employed in the United States

Pass employment reference checks

Be at least 17 years of age

Ability to read, write, speak, and comprehend the English Language (ESL level 6)

Ability to meet the physical requirements of the position, such as lift up to 50 pounds, bend, squat, and be on your feet for long periods of time

Possess a passion for working with senior population

Fingerprints will also be required prior to beginning the training course by the Oregon State Board of Nursing (OSBN)
Step 2: Choose Your Training Location
We offer multiple locations in cities on the west side and east side, including Portland, Tualatin and Forest Grove
Step 3: Choose Your Class
We offer day classes and evening classes to fit your schedule
Step 4: Apply to the Facility Where You Want to Work
Complete an in-person interview

Finalize class selection

Complete background check and pre-enrollment paperwork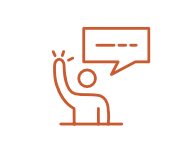 Acquire the knowledge and skills needed to obtain certification as a CNA through participation in the facility's planned educational program.
Step 1: Complete Classroom Portion
Complete at least 80 classroom hours:
Step 2: Receive CPR Certification taught by our qualified instructors
All students are required to have a BLS AHA CPR Certification
Step 3: Complete Clinical Portion
Attend all scheduled clinical days. Clinicals are held Monday through Friday with various time slots

Complete 75 clinical hours by providing direct care to residents in a Marquis facility

Successfully demonstrate all items on the skills checklist while in a clinical setting
Step 4: Attend Graduation
Celebrate your accomplishments! You'll receive your Certificate of Completion
53 classroom hours consisting of lecture and group demonstrations

27 lab hours consisting of hands on learning and return demonstrations
Successfully demonstrate all items on the skills checklist while in a classroom setting

Pass 4 checkpoint exams with a score of 75% or greater

Pass final exam with a score of 75% or greater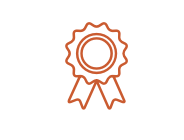 Launch your career as a Nursing Assistant! Begin working at a Marquis facility while pursuing your CNA Certification.
Step 1: Submit Your Application
Oregon State Board of Nursing will process and approve your application

Once your application has been approved, you can register for your board exam
Step 2: Study and Prepare
Complete your electronic fingerprints

Attend a Marquis hosted review session, free of charge, to prepare for the written and skills portion of the exam
Step 3: Pass Your OSBN Board Exam
Board exams are offered at Marquis facilities

The written portion for the board exam consists of 80 questions that must be completed within 90 minutes. A score of 73% or better is considered passing

The skills portion for the board exam consists of demonstrating 3 or 4 manual skills over a 45-minute time period

You must complete all key steps and 80% of the non-key steps to pass the skills test
Step 4: Receive OSBN Issued CNA License
OSBN will notify you when your license is active

Congratulations! You are now officially a Certified Nursing Assistant with limitless possibilities
Marquis Companies consistently achieves some of the highest 5-star quality ratings in the nation, and our staff retention numbers are among the best.
As the vaccine rollout continues more broadly in our communities, and hospital COVID-19 cases soon begin to decline, many elective surgeries that have been postponed will be rescheduled. Between March and June, we anticipate a large wave of potential admissions, and Marquis must be well positioned to serve them.
It's a fantastic opportunity. Get right to work in our legendary Marquis culture of great care, teamwork and support.
Marquis is proudly an Equal Opportunity Employer. Marquis does not discriminate on the basis of age, color, race, national origin, gender, religion, marital status, disability, veteran, military status, sexual identity or expression, sexual orientation, or any other basis prohibited by local, state, or federal law.
© 2021 Marquis Companies. All rights reserved.